The Wishing Well (AUS)
im Schloss!
Do., 12.04.12 | 20.30h |
Bergedorfer Schloss Innenhof, VV 8€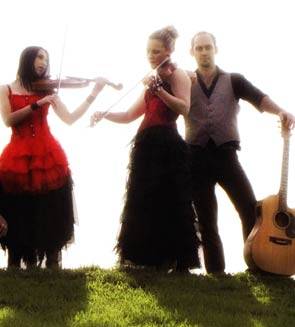 Verführerisch orchestral und wonnetrunken kreiert die Band The Wishing Well aus Melbourne (AUS) einen reichen faszinierenden Klangteppich aus Folklore, Pop und Rock. Obwohl erst seit zwei Jahren zusammen, bieten The Wishing Well ein erwachsenes und bemerkenswertes Umfeld.
Lead Singer Jai Larkan arbeitete mit Bob Geldof, Andy White, Lima O'Maonlai und Tim Finn und die Band hat mit David Gray, James Morrison, Seal und Joss Stone auf der Bühne gestanden.
In der melodischen Tradition von Ryan Adams, David Gray, David Matthews Band und The Waterboys, ist das erste Album "Life On The Border" anziehend für Liebhaber von emotionalen Texten und Melodien. Ihre inspirierende Bühnendarstellung fesselt das Publikum und schafft eine enthusiastische und wachsende Zahl von Fans.

Bandmitglieder:
Jai - Lead Vocals, Acoustic and Electric Guitars, Piano • Vanessa - Violin and harmony vocals • Rivkah - Violin • Stephen – Drums • Joseph - Bass and harmony vocals
Letztes Jahr im Schloss - Video "Fire in the Valley"