The Voodoo Fix [USA]
Do., 19.05.16 | 20.30h |
Happy Billard Kurt-A.-Körber-Chaussee 73 * 21033 HH-Bergedorf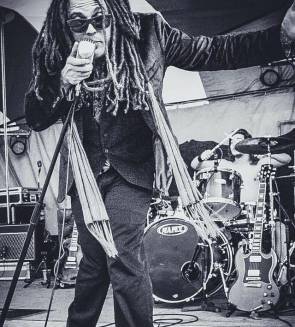 Voodoo Fix
Die im Stadtteil Whittier (Los Angeles) gegründete Band The Voodoo Fix lässt sich musikalisch nicht in eine Schublade stecken. Der genreübergreifende Stil wird von den Kritikern u.a. als "funkier cousin of The Black Keys" gepriesen. Mit viel Glauben an die Sache hat sich die Band von ihrer Basis in L.A. verabschiedet und ist nach Nashville (aber keine Spur von Country, nirgends) gezogen, um dort das Album In Deep auf Band zu bannen (an den Reglern die beiden Grammy Award ausgezeichneten Produzenten Shannon Sanders and Darin "D-Roc" James).

Musikalisch vereint The Voodoo Fix Elemente von bluesigen Rock, Folk, Funk bis Punk mit Texten, welche die persönlichen Erfahrungen und Nöte der Bandmitglieder aus der letzten Dekade beschreiben. Der ehrliche und erdige Voodoo Fix Rock Style spiegelt den Sound und die Seele der Helden der Band wieder: The Rolling Stones, Red Hot Chili Peppers, Ramones und John Lee Hooker...

US-Touren, bei denen sie mit Legenden wie Buddy Guy, Johnny Winter und Charlie Daniels die Bühnenbretter teilen durften, zeigen wieviel Respekt der jungen Band in der amerikanischen Bluesszene bereits entgegengebracht wird.