Black Irish Texas [USA]
Do., 29.06.17 | 20.30h |
Happy Billard * Kurt-A.-Körber-Chaussee 73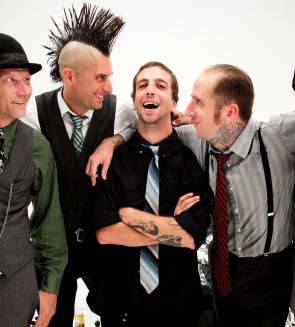 Die Band Black Irish Texas
aus Austin, Texas steht für eine Mixtur aus traditioneller irischer Instrumentalion mit Punk- und Rockeinflüssen. Man kann sie bestens Gewissens in eine Kategorie mit den Dropkick Monkeys oder Floggy Molly und auch den Pogues stecken.
Black Irish Texas is not to be pigeon-holed as another Irish punk band. Obviously influenced by the likes of The DropKick Murphy's and Flogging Molly, this 7 piece brings enough Americana to set them apart from the trend. With Guinness fueled lyricism, BIT will navigate you between Psychobilly and a Texas two-step all in one show… These guys stay busy. Expect them somewhere near you Spring 2017 with a new, yet to be named record in hand!