The Kenneth Brian Band [USA]!! abgesagt !
fällt aus !
Do., 30.06.16 | 20.30h |
Happy Billard Kurt-A.-Körber-Chaussee 73 * 21033 HH-Bergedorf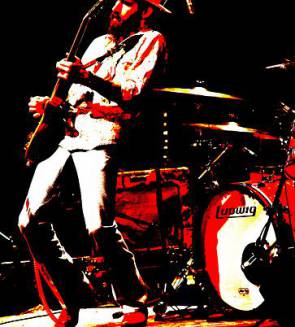 Liebe Club Freunde,
leider gibt es schon wieder eine Absage (dieses Jahr ist wirklich der Wurm drin). Die Kenneth Brian Band hat ihre Tour auf 2017 verschoben ! Sorry
Die Absage:
Dear promoters,
Sadly, for reasons beyond our control, we have to announce you that the Kenneth Brian Band decided to postpone their upcoming European tour to later in 2017.
Obviously we deeply apologise for the inconvenience this causes you.
Was lange währt wird endlich gut – und, liebe Freunde, das Warten hat sich mehr als gelohnt!
Mit Stolz dürfen wir die famose Kenneth Brian Band als Zuwachs für unsere Rock'n'Roll-Familie ankündigen. Kenneth Brian, der Rebell des Country Rock, hat vor zwei Jahren sein hochgelobtes Debütalbum "Welcome To Alabama" veröffentlicht und ist seit dieser Zeit der Dauer-Opener für Country-Star Lucinda Williams, mit der er mehrere Touren kreuz und quer durch die USA absolviert hat. In seiner Band präsentiert Brian immer wieder Weltklasse-Musiker wie den Tom Petty & The Heartbreakers-Schlagzeuger Steve Ferrone oder auch den leider mittlerweile verstorbenen Keyboarder Ikey Owens. Letztgenannter (u. a. The Mars Volta, Jack White) stieß während der Aufnahmen für die aktuelle EP "Black Bird" zur Band. Eigentlich müssen wir gar nicht extra erwähnen, dass wir es hier mit einer Band zu tun haben, die zu 100 Prozent den qualitativen Ansprüchen gerecht wird, die wir uns für EUCH auf die Fahne geschrieben haben!
Ihr könnt schon mal mit den Hufen scharren, denn die Kenneth Brian Band wird unsere Breiten im Juni und Juli 2016 so richtig kräftig aufmischen!
Featuring Steve Ferrone (Tom Petty & The Heartbreakers) on drums.