The Craic [HH]
Do., 30.11.17 | 20.00h |
Happy Billard * Kurt-A.-Körber-Chaussee 73 *21033 Hamburg Bergedorf 21033 HH-Bergedorf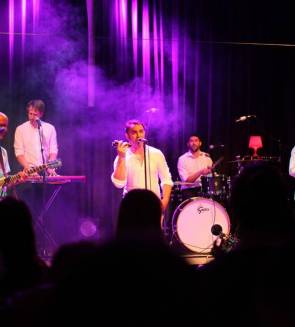 'Craic' ist ein Wort aus der irischen Sprache und steht für
Musik, Entertainment und 'eine gute Zeiten haben'.
Fünf Bergedorfer Musiker
- Henning (Indian Summer, Zoo TV …)
- Leif (Indian Summer, Fidi & The Twins …)
- Chrischan (Glowpunch, Fidi & The Twins …)
- Marek (Funkshop …)
- Sven (Treibhaus …)
haben es zu Ihrem Programm gemacht.
Die Info findet ihr ein bißchen sparsam?
Ok, wer mehr wissen möchte, kommt einfach vorbei!