The Mentulls [GB]
Thu, 13.10.22 | 20.30h | 15,- €
Happy Billard * Kurt-A.-Körber Chaussee 73* 21033 HH-Bergedorf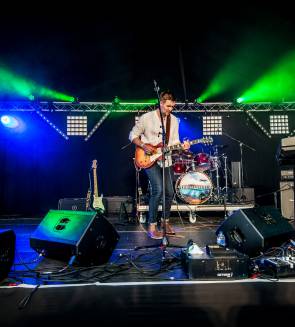 Since being formed by brothers Andrew & Jamie Pipe in late 2008, award winning British rock band The Mentulls have carved out a niche for themselves on the international rock scene.
With music critics calling them "a band to watch now and for years to come", "so talented, so good" and "the future of prog rock" the band have earned a reputation for blending original, emotive, bluesy classic rock with progressive rock instrumentality played with gusto and energy.
As well as recording three albums to date, with their latest opus "Reflections" having received rave reviews and acclaim, the band as well as headlining their own shows have toured internationally and opened for a plethora of big-name artists including Wishbone Ash, Focus, Walter Trout, Dr Feelgood among many others. In addition, the band has made many large festival appearances where they have shared the stage with the likes of The Stranglers, Feeder and FM.
Also, the band and its members have won and been nominated for numerous awards including Young Artist of The Year in 'The British Blues Awards' two years running in 2012 & 2013. Away from the band the members have worked with Grammy award winners to rock legends.
In 2019, after a short break from the live arena, Andrew, Jamie and long-time drummer Nick Colman were joined on vocals by David Neil Crabtree, who brings a new soulful dimension to the band.