Re!oaded
the foundation of rock
Do., 17.01.13 | 20.30h |
Happy Billard - Kurt-A.-Körber-Chaussee 73, Hof hinten 1. Stock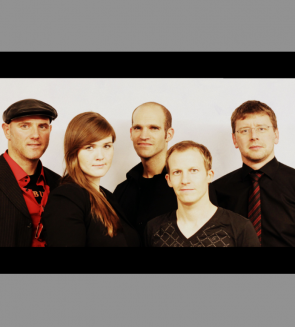 Mit Local Heroes verabschiedete der Club am Donnerstag das alte und mit Local Heroes begrüßen wir das neue Jahr.
"Re!oaded – the foundation of rock" eröffnet die Rocksaison 2013 - auch wieder im Happy Billard.
Das Repertoire dieser Band setzt sich zusammen aus Rock, Pop und Klassikern. Ihre Mitglieder sind seit vielen Jahren in diversen Projekten und Bands in und aus unserem "Heimatgebiet" aktiv:
• Monika: Gesang, • Sven R. Gesang, Gitarre
• Sven O: Gitarre, backing vocals • Arne: Bass,
backing vocals • Michael: Schlagzeug.
Fans von Bad Religion, Limp Bizkit und Green Day werden voll auf ihre Kosten kommen. Aber auch Adele, Die Ärzte, Pink und Evanescence hinterlassen ihre Spuren und versprechen einen vielseitigen Abend.