Stacie Collins & The Al Mighty 3 [USA] abgesagt!
Do., 19.03.20 | 20.30h |
Cancelled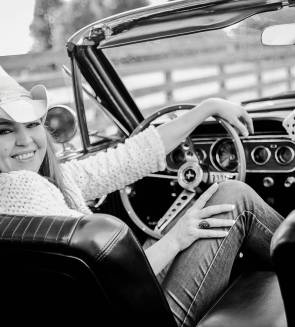 Konzertabsage
Auf Grund der aktuellen Situation der Corona Pandemie müssen wir das Konzert von Stacie Collins am 19.3.20 im Happy Billard absagen. Da sich die Lage quasi stündlich durch die Ausbreitung von COVID-19 verschärft und uns die Sicherheit und Gesundheit der Gäste, Künstler und Kollegen wichtig ist, können wir die Durchführung des Konzertes nicht verantworten. Wir werden die Lage weiterhin beobachten und über die weiteren Konzerte am 2. April und 16. April informieren.
Sollten Ihr schon Karten im Vorverkauf erworben haben, so könnt ihr sie beiden entsprechenden Vorverkaufsstellen zurückgeben.
Bleibt Gesund
----------------------------------
Nach dem Erfolg 2019 freut es uns besonders, dass sie auch 2020 wieder bei uns zu Gast ist.

Stacie Collins ist eine echte Hausnummer in den Staaten mit Ihrem satten Roots Rock mit Southern Boogie, Blues und etwas Country -Twang. Zum fünften Mal im Club am Donnerstag mit ihrer Band
The Al MIghty 3, wird sie auch dieses Mal wieder auf dem Tresen tanzen und das Happy zum Kochen bringen......
Stacie Collins hört das jeden Abend. Immer das Gleiche. "Immer und immer wieder bekomme ich das zu hören: Ich habe noch nie gesehen, dass eine Frau sowas macht", sagt Collins. Meistens lächelt sie einfach und sagt "danke", nachdem sie Shows beendet hat, in denen sie und ihre Mundharmonika geheult und gestöhnt haben, in denen sie mehrere Stunden lang intensiven, aufregenden, jung machenden, wilden Rock n Roll geboten hat. "Stellt Euch einen nächtlichen Jam von Aerosmith, den Stones und ZZ Top vor, bei dem eine Art weiblicher Ronnie van Zant singt oder sogar Shania Twain – aber mit Balls" - so beschreibt das Magazin Classic Rock ihren Stil.

Sie ist einer der Lieblinge von Dan Baird, dem coolen Rocker, der die Georgia Satellites an die Spitze der Charts geführt hatte. Sie ist einer der Lieblinge von Warner E. Hodges und Jason Ringenberg von Jason & The Scorchers, die den Cowpunk erfunden haben. Ihr Ehemann, Co-Songautor und Co-Produzent ist Al Collins, zurzeit Bassist der Scorchers.
Aber Warner und Jason stehen nicht auf Stacie wegen ihrer Verwandtschaft. Sie stehen auf sie, weil sie ein Badass ist, ein toughes, echtes Rock Chick.
Tickets: https://www.tk-schumacher.de/events/club-am-donnerstag/club-am-donnerstag