The Roomsounds [USA]
Do., 27.10.16 | 20.30h |
Happy Billard Kurt-A.-Körber-Chaussee 73 * 21033 HH-Bergedorf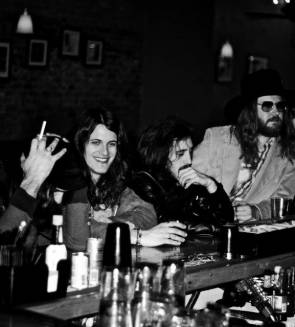 The Roomsounds
Klarer, gerader, unverfälschter Rock aus Dallas /Texas
Es gibt einen schon einen Grund dafür, warum sich viele junge Rock-Fans in die Musiksammlungen ihrer Eltern verlieben. Es ist der gleiche Grund, warum so viele Radiosender immer noch klassischen Rock spielen: Großartige Musik wird eben nie alt. Und das ist es, was Sänger und Gitarrist Ryan Michael anmacht , seinen Sound neu zu erfinden, seine Teenager-Vergangenheit in einer Warped Tour Band hinter sich zu lassen und von Connecticut nach Dallas/Texas zu ziehen.
Die gesamte Band mag die Einflüsse von den Beatles, Stones, Petty, Big Star, Gesichter und Oasis, um ein paar zu nennen. The Roomsounds selbst aber sehen das ganz gelassen und ordnen sich pragmatisch ein: "wir sehen uns selbst musikalisch als eine moderne Variante von Tom Petty & The Heartbreakers". Mit Gitarrist / Sänger Sam Janik, Bassist / Sänger Red Coker und Schlagzeuger Dan Malone, machen die Roomsounds ihren ureigenen Sound, zunächst in einer heruntergekommenen Industriebrache ohne Heizung, Kühlung oder Sanitär. Jetzt leben Sie in einem schönen Haus in East Dallas, aber geändert hat sich sonst nicht viel. Es gibt immer wieder etwas neues – schöne Frauen, Musiker und das, was die Band "dauernde Gäste" nennt, alle mit langen Haaren und Schlaghosen geschmückt. Sie haben ihre eigene Welt in Dallas geschaffen und das zeigt uns Ihre Musik.

www1.wdr.de/fernsehen/rockpalast/ueber-the-roomsounds-100.html
www.reverbnation.com/theroomsounds
http://theroomsounds.com/