Christmas Affairs
Do., 10.12.15 | 20.00h |
Happy Billard - Kurt-A.-Körber-Chaussee 73, 21033 HH-Bergedorf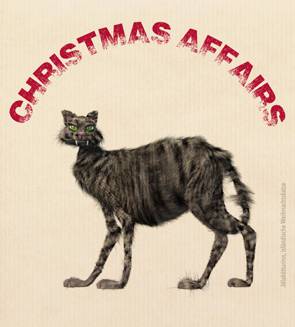 Wieso ist schon wieder Weihnachten …?
… weil es die Lebkuchen im Supermarkt nicht länger als vier Monate aushalten, Christmas Affairs immer vor Weihnachten statt findet, Weihnachten daher noch in diesem Jahr gefeiert werden muss, Geschenke auch nicht so schlecht sind und überhaupt …
Einmal mehr ein Grund für Musiker aus dem Stadtteil ihre Art von Weihnachtsfeier zu veranstalten – dieses Jahr im Club. Weihnachtsstimmung mit Mondial, A Vicious Fawn, Sven van der Maer und Songbetrieb. Ihr seid herzlichst eingeladen mitzufeiern!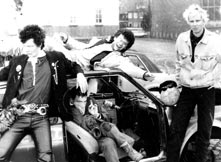 Mondial
Die Band hat seit 1980 niemals aufgehört zu existieren. Drei machten als Mädchens und Strawberry Boys weiter, einer suchte neue Mitstreiter. Dann zum Jubiläum des JUZ Reinbek wieder in der legendären 83er Besetzung.

Und jetzt? Die Matthiasse, Dirk, Mirko und Heiko Mädchen spielen ein paar Klassiker und Tom kommt mit seiner neuen Bande (Songbetrieb). Ronni G sagt sein Erscheinen wie immer zu. DAS Klassentreffen der Hamburger Vorschule! Garantiert rotweinfreie Texte!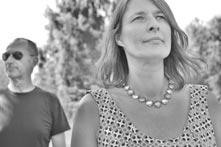 A Vicious Fawn
Man nehme eine Alternative Rockband und verkleinere die Besetzung auf eine Sängerin und einen Gitarristen. Ersetze die elektrische Gitarre durch eine akustische, drücke der Sängerin ein Akkordeon in die Hand — there we are: "Reduce it to the core and get more than before!"

A Vicious Fawn wurde nach diesem Rezept gegründet. Beatrice Tenges einmalige Stimme und Piet Tiedemanns virtuoses Gitarrenspiel bieten jenseits des klassischen Singer/Songwritings ein völlig neues Hörerlebnis. A Vicious Fawn spielen eigene Songs, Bekanntes und nicht so Bekanntes in einem Stil, der am besten mit "Urban Acoustics" zu beschreiben ist.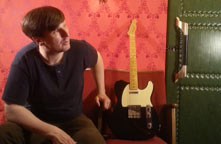 Sven van der Maer
Ob Jazz,Reggae,Pop oder Elektro, egal in welchem Gewand man dem Sänger Sven van der Maer begegnet, seine Stimme beeindruckt. Der Singer/Songwriter Sven van der Maer bewegt sich zur Zeit im Spannungsfeld zwischen Popsong und Elektrotrack.Seine überwiegend deutschsprachigen Texte sind sehr direkt, nehmen sich dabei aber nicht zu ernst. Auf vielen Jamsessions ist er ein gern gesehener Gast, denn die Improvisation liegt ihm besonders im Blut. So ist keine Begegnung mit ihm vorhersehbar, kein Konzert wie das andere und garantiert ein Erlebnis.
Songbetrieb
"Wir haben beim Aufräumen eine Kassette gefunden. ORWO (Ex-DDR Marke). Da waren lauter völlig unbekannte Lieder drauf. Aus Litauen.Die haben uns so gut gefallen, da haben wir sie einfach übernommen. Wir haben nie herausbekommen, wer sie komponiert hat. Das Schwierigste daran war, den Text ins Englische zu übertragen. Jetzt haben wir's geschafft."
Erich Sooter - Gesang und Gitarre
Matthias Farclas - Gitarre
Tom Block - Bass
Marco Ramm - Schlagzeug