Jive Mother Mary (USA) - cancelled!
Verschoben auf 06.10.22!!!
Fri, 06.10.00 | 20.00h |
Happy Billard Kurt-A.-Körbere Chaussee 73 *21033 HH-Bergedorf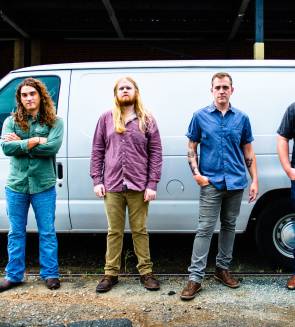 das Januar konzert verschoben auf den 06. Oktober 2022 !!
Jive Mother Mary aus North Carolina bringen typisches Southern Rock Flair in den CaD. Roots Rock und Rock´n´Roll treffen auf den britischen Blues der späten Sechziger und frühen Siebziger. Manchmal klingt es, als jammen Free oder die Faces mit den Eagles oder CS&N. Neben dem jungem frechen Rock, atmosphärischen wunderschönen Southern-Balladen gibt es schwurbelige, übereinander gelegten E-Gitarren zu hören. Dann merkt man Parallelen zu den Allman Brothers oder Lynyrd Skynyd.
Die Band wurde 2005 gegründet. Nach mehreren Wohnortwechseln, immensen Torneen (u.a. mit The Black Crowes, Jackyl, Blackfoot) haben die Jungs um Mason Keck und Seth Aldridge zwei EP und zwei Alben produziert. Selbst bezeichnen sie ihre Musik als "Soul 'n Roll from the heart of North Carolina…" Wenn schon ein Musiker wie Josh Smithey Jive Mother Mary fast schon euphorisch mit "These guys are one of the best bands I've heard in a long time!" lobt, kann das doch wohl nur ein ganz heißer Tipp sein, oder?

Stil: Southern Rock
Jive Mother Mary
Jive Mother Mary bei Facebook
Teenage Head Music